Hike in Proposed National Park
August 4, 2015 -- On a very hot day, five of us – Beatty, Diana, Helen, Ladina, and Marilyn – drove to the proposed national park which abuts the east side of Baxter State Park. From one sign, it was obvious that some people didn't want this tract of land to be designated a national park.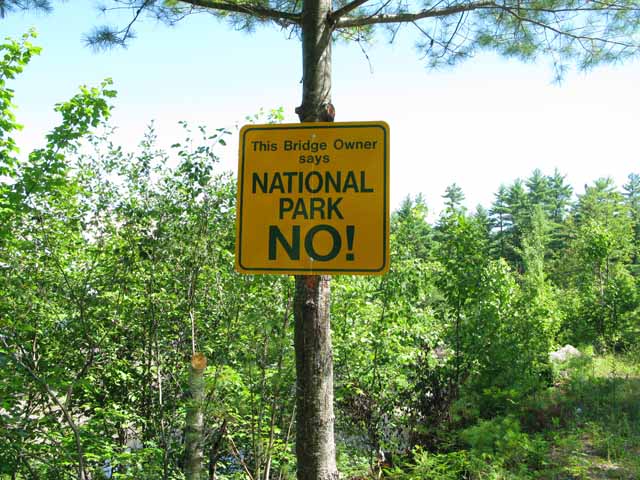 We crossed the East Branch of the Penobscot River, had our picnic with a spectacular view of Mount Katahdin in the background, and picked wild raspberries while noting that bears also enjoyed this treat.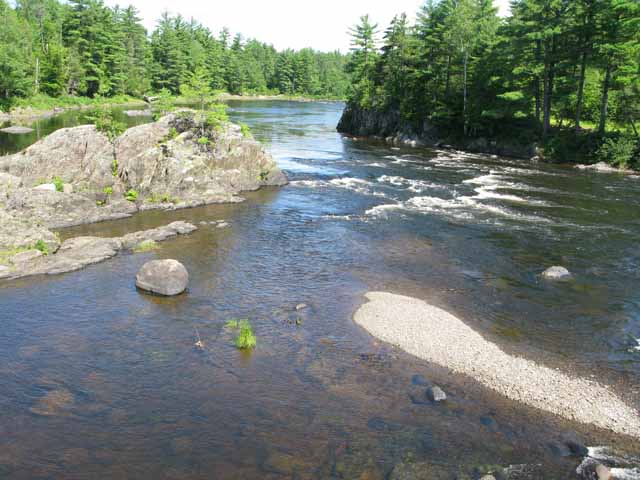 After walking several miles on the International Appalachian Trail (IAT) -- international because it goes into Canada – and crossing a couple of streams, we arrived at the base of Barnard Mountain. It was a winding hike up, through forests and past huge boulders, some with giant fissures which became part of the trail.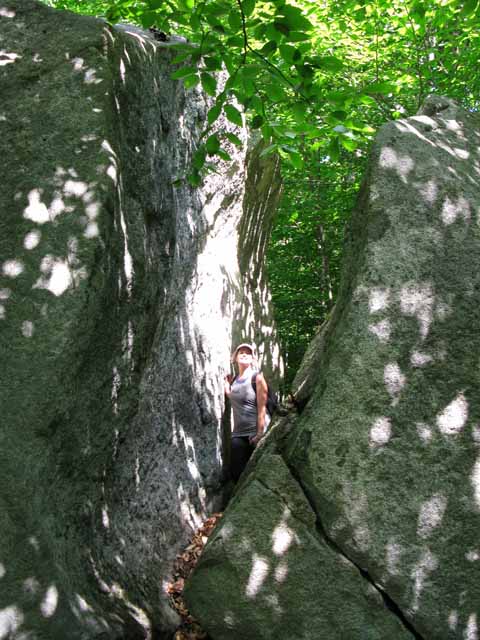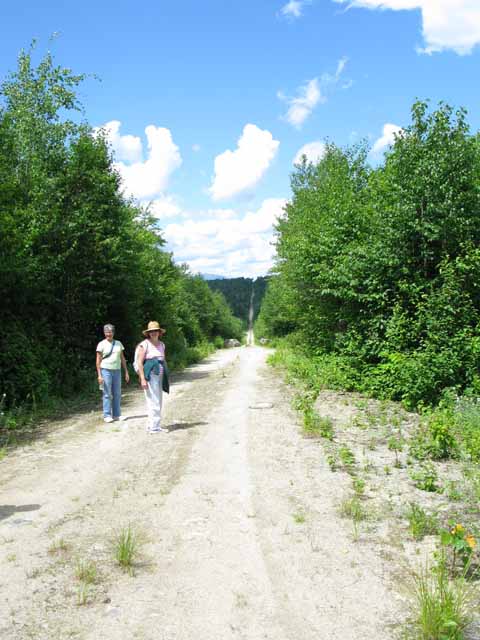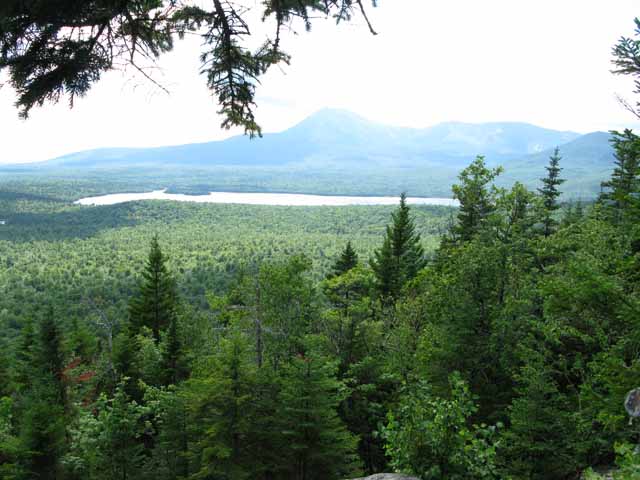 The reward at the top was spectacular! Mountains, lakes, and a picnic table right next to the edge of the precipice, which was a bit scary.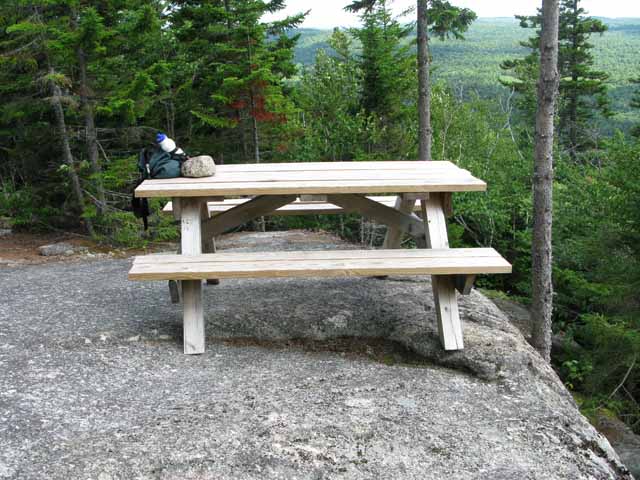 It was quite an experience, one that gave us an appreciation of what this special place could be if designated a national park.